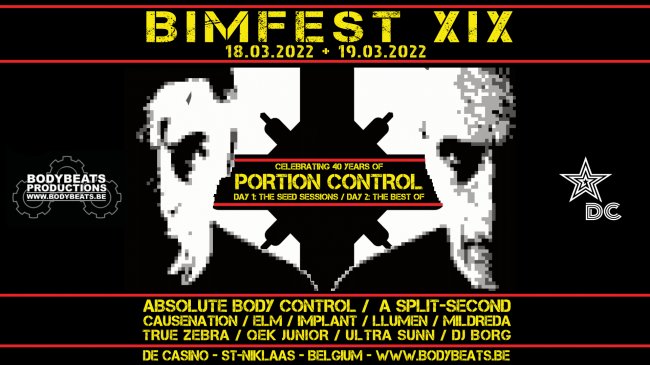 CANCELLED! CANCELLED! CANCELLED!
BIM 2020 "light"
Edition (Covid) XIX - 18+19.12
DE CASINO - ST-NIKLAAS - B

SAVE THE DATES!
Presale starts on Wednesday September 23 at 10am!
Only 128 tickets are offered for this concert. Sales are made per 4 tickets (order = standing table with 4 bar stools).
Tickets for this concert are only available in presale. There will be no box office at the evening.
Maximum public safety is paramount during this concert:
> Capacity = 128 visitors per concert
> Seated public (high tables with bar stools / units of 4 people)
> Mouth masks are mandatory
> Reception and personal guidance to your table & seats
> Circulation measures and adapted seating plan
> No cloakroom
> Ventilation (fresh air intake)
> Hand hygiene (disinfectant alcohol gels)
> Extra cleaning rounds
> Drinks & Snacks according to protocol
> Registration data (when purchasing tickets)
Drinks & snack purchases during this concert will cashless (order via QR code / payment via app).