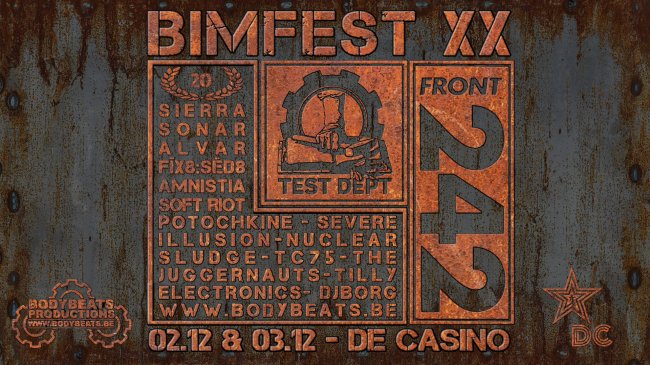 BIMFEST XX
02 + 03.12.2022
DE CASINO - ST-NIKLAAS - B

It is with great pleasure that we can announce our dates for another full fledged edition of the Belgian Independent Music Festival (BIMFEST) !
Like every year (let us forget '20/'21 asap!), we try to compile a varying and appealing line-up in the best BIMFEST tradition!

LIMITED and CHEAP BLIND / EARLY BIRD TICKETS AVAILABLE NOW!
Support us by checking on our -in, share and invite your friends to our BIMFEST Facebook event!