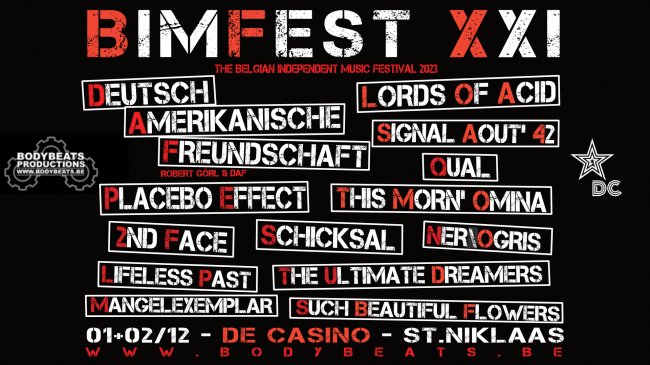 BIMFEST XXI
01 + 02.12.2023
DE CASINO - ST-NIKLAAS - B

BODYBEATS PRODUCTIONS is proud to announce the full line-up of the 21th edition of its worldwide renowned, congenial alternative underground music festival; BIMFEST, or Belgian Independent Music Festival to give its full title.

Check all performing artists below!
Support us by checking on our -in, share and invite your friends to our BIMFEST Facebook event!
BIMFEST DAY 1 - FRIDAY 01.12

| | | |
| --- | --- | --- |
| 19:00 | : | Doors open |
| 19:30 | : | THE ULTIMATE DREAMERS |
| 20:30 | : | 2ND FACE |
| 21:35 | : | QUAL |
| 22:45 | | PLACEBO EFFECT |
| 00.00 | : | LORDS OF ACID |
| 01:20 | : | DJ BORG |

Line-up & timing are always subject to change!!!

BIMFEST DAY 2 - SATURDAY 02.12


| | | | |
| --- | --- | --- | --- |
| 15:00 | : | | Doors open |
| 15:30 | : | | SUCH BEAUTIFUL FLOWERS |
| 16:30 | : | | NER/ORGIS |
| 17:30 | : | | SCHICKSAL |
| 18:30 | : | | LIFELESS PAST |
| 19:30 | : | | MANGELEXEMPLAR |
| 20:30 | | | THIS MORN' OMINA |
| 21:40 | : | | SIGNAL AOUT '42 |
| 23:00 | | | DAF |
| 00:30 | : | | DJ BORG |




Line-up & timing are always subject to change!!!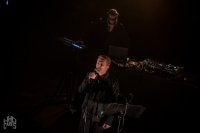 DEUTSCH AMERIKANISCHE FREUNDSCHAFT (D) is probably one of the best known and most influential electro-punk/Nue Deutsche welle bands and was founded already in 1978. Although DAF started as an "full band" the line-up was narrowed down to Gabi Delgado (Vocals) and Robert Görl (Drums) by 1981. Sadly frontman and singer Gabi Delgado unexpectedly died on 22 March 2020 aged 61 in the middle of recording a new upcoming album. At this point Robert Görl decided to finish the album on his own, with some help from producer Sylvie Marks, as tribute to his passed away life-time colleague and friend. He named the 'Nur noch einer!' (Only one more!) and started touring Europe soon after with the songs of this album. Meanwhile the live-set evolved and more 'older' and 'classic' DAF songs are also being performed. Instead of trying to copy the energetic stage performances of Gabi Delgado, Robert is taking a complete different approach. No longer behind the drums, but instead behind the mic and backed with Sylvie Marks on synths & electronics, he presents us the story and legacy of DAF in his own respectful way.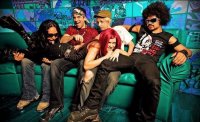 LORDS OF ACID (B) is one of those few bands, if not the only one, that managed to hold on to their success from the New Beat heyday, with amongst others their New Beat classic track "I Sit On Acid", and to this day they continue to pull off successful and extensive US tours. Meanwhile the band has eight studio albums to their credit and are working on their next one as we speak!
Discogs describes the band as "Sex-obsessed Belgian-American post-industrial/techno band" while Wikipedia describes them as "Belgian/American electronic dance music (EDM) group led by musician Praga Khan, best known for making songs with sexual lyrics and sexually explicit tracks".
In preparation for their 2024 American tour, the Lords of Acid did a couple smaller try-out concerts in, but before starting their next American adventure, we persuaded Mr Praga Kahn (aka Maurice Engelen) and his gang to play one full-blown and exclusive Belgian-European club show for us at BIMFEST! Mind you, European Lord Of Acid show are very rare! So anyone who has already seen Lords of Acid live on stage know this will undoubtedly be another tense, energetic, unique and rousing party not to be missed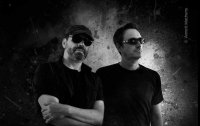 PLACEBO EFFECT (D) is a German Dark-Electro band formed in 1989. After releasing some DIY tapes they released their debut studio album Galleries of Pain in 1992. An album that is still considered to be one of the classic EBM albums that were released in the 90s. Two more releases followed, the Slashed Open EP in 1993 and Manipulated Mind Control in 1994. In 2020, the band released Shattered Souls — their first studio album in 26 years! Placebo Effect lve performances are known to be a true feast for both eyes and ears and it will be their first and exclusive show on Belgian soil since 28 years!!!!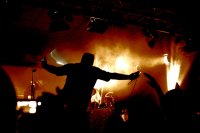 SIGNAL AOUT '42 (B) or SA42, is the musical project from and around the Belgian producer and singer Jacky Meurisse. Founded originally as 'Signal' in the early 80's, they changed the name to SA42 with the release of their first 12' maxi-singles. 'Pleasure And Crimes' and 'Girls Of Flanders' (1986) were both almost immediate club hits and dance floor fillers around the world. Their 12's and club hits kept coming until 1993. Then, after a hiatus of more than 10 years, SA42 stroke back again with regular and qualitative releases on the renowned German alternative label Out Of Line Records. It's indisputable, SA42 still for top notch dark but danceable Electro / EBM! SA42 recently released the preliminary single 'Haunted Souls for their brand new and upcoming studio album Ex-Voto (Expected October 2023)!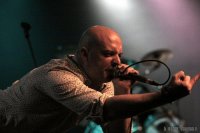 THIS MORN' OMINA (B) is a Belgium-based rhythmic noise/technoid project that has been described as ritual trance and tribal industrial in style. Their music includes dark psytrance, tribal and ritualistic or ethnic elements, which have become especially pronounced in later works. This Morn' Omina is currently signed to Dependent, after a period of being signed to Ant-Zen, one of the most prominent post-industrial, rhythmic noise and technoid record labels. This Morn' Omina has often been credited with being the inventor of the genre "Tribal Industrial", although in their own words call their art "Ritual Musik." Known for stirring audiences into a voodoo-esque frenzy, This Morn' Omina will play a diverse mixture from their extensive catalogue a BIMFEST 2023!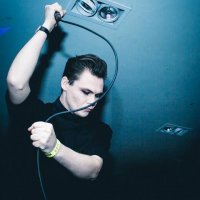 QUAL (UK) is the solo project of William Maybelline of Lebanon Hanover. With Qual he explores a much darker and gloomier soundscape of Minimal-Synth and hars Electro/EBM. Since 2015 Qual has released 3 full albums and a bunch of EP's & 12"s. Meanwhile his pumping underground tracks like 'Cupid Dissolvi' & 'How Many Graves' filled many dark smokey dance floors all over the world!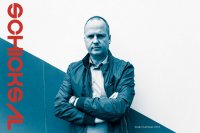 SCHICKSAL (B) is the alias of Rudi Huybrechts, born in Hoboken, Antwerp (Belgium). As a teenager he spent some time studying music and piano, but got tired of the rigid way of teaching. With the money he earned with his first student job he bought his first gear, a monophonic Roland SH-101 synthesizer. The year is 1982, he is 15 years old then.Heavily inspired and impressed by Front 242 first album "Geography", DAF's elektronische körpermusik "Alles Ist Gut" and of course Kraftwerk's "Man Machine" and "Computer World", Schicksal started experimenting with synths and drum computers in his 3m x 3m bedroom! In 1988 the New Beat hype started in Belgium and Rudi persuaded the resident DJ of discotheque Prestige in Antwerp, to play his new made track 24hours… The people on the full dance-floor got wild. The next day, Schicksal signed his contract for the release of the 12" 24 hours with Maurice Engelen of Antler/Subway Records. Together with the decline of the New Beat scene, Schicksal disappeared from the scene… However, in recent years vintage Schicksal tracks started to appear on some minimal wave compilations which finally led to a full genuine Schicksal compilation named 365 days. We are happy to say SCHICKSAL agreed to enforce our BIMFEST tradition of bringing cult band back to live and this after almost 35 years of absence from the stage!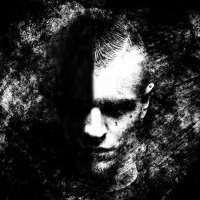 2ND FACE (D) is a project led by mastermind Vincent Uhlig who far surpassed the huge expectations stoked by the acclaimed debut album "Nemesis" with his sophomore full-length "utOpium". The certified German sound magician has created a multi-layered masterpiece that does not just feed pure ear-candy to audiophiles as any headphone-test will confirm, but also thrills with excellent songwriting and lyrical depth.The darkness of the Belgian school has left an audible mark in the sound of 2ND FACE yet also notes of SKINNY PUPPY, and even a knife tip of avant-garde pioneers TOOL.


FACEBOOK / WWW / YOUTUBE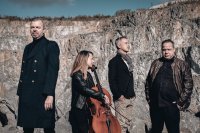 THE ULTIMATE DREAMERS (B) are a post-punk / cold wave band conceived in Lessines (Belgium), birthplace of René Magritte. Their frigid, organic tones tainted with melancholy melodies maybe catchy, maybe verging on the dissonant, serve as a backdrop for themes dominated by raw dreams, distressed love and social criticism. Live Happily While Waiting For Death, compiling remastered self-produced demos recorded in the late 80's, was released in 2021 by Wool-E Discs / Dans Les Profondeurs. Since, the magic is back! The Ultimate Dreamers, are reverie no more. Bertrand (guitar), Frédéric (vocals, programming), Joël (bass) and Sandrine (keyboards, cello), now based in Brussels, write and record new songs. The single "Polarized/I Loved You?!" was released in 2022 and in May 2023 the album Echoing Reverie followed!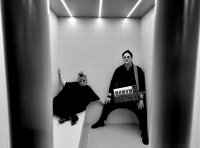 MANGELEXEMPLAR (D) is the name of a German synth wave duo which translates as "Defective Example". Since 2011, Lilli B. (lyrics, vocals) and Joa H. (synthesizers, rhythm machines, vocals) have been composing analogue treats using authentic 1980s synths and drum machines. Their sound is marked by their signature minimal electronics, danceability, and playfully edgy vocal lines.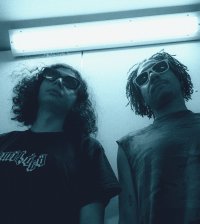 LIFELESS PAST (NL) is a post-punk/darkwave band with members from The Hague and Rotterdam. Their music is inspired by the gothic and punk styles of the 80s. Authentic nostalgia is what they are all about, they breathe fresh life into it and perform it in a unique way, wrapped in a modern jacket, characterized by its cold and shimmy drums, cascading melodic guitars and wintery vocals. If you feel The Cure became a bunch of old farts, this young fresh and energetic combo will prove your right!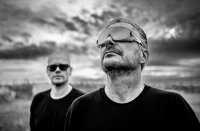 NER/ORGIS (D) is a rather new electro/industrial band from Germany with their debut album, I Am The Shadow – I Am The Light, being released earlier this year, on the Dependent Records label. While the band is new, the members, Tinoc (vocals) and Kain (keyboards, programming), are respectively known for their previous projects Amniista and Les Berrtas. Some people compare it to early X-Marks The Pedwalk so you better come early and check them out!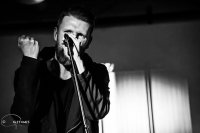 SUCH BEAUTIFUL FLOWERS (B) is the solo project Donny Woetsenberg started after the demise of Midnight Souls, a melodic hardcore outfit that gained a cult following throughout their short lifespan of 4 years. Donny took the DIY spirit from the punk scene to the next step with his new solo project SUCH BEAUTIFUL FLOWERS. Exchanging loud guitars and deafening drum-kits for screaming synths and pounding drum machines, we now seem him at the helm of every aspect of the project. From writing all music and words, to recording and mixing them himself, imprinting his musical DNA on every element that makes up the Cold/Dark-Wave act. Influences that were merely hinted at during his hardcore punk days are now worn on the sleeve with pride channeling Front 242, Wolfsheim, and Absolute Body Control, but blending it with The Cure, New Order and Depeche Mode. The dark cocktail can easily be placed on the menu along side modern day contemporaries Cold Cave, Buzz Kull and The Soft Moon. The first EP "NEON GLOOM" was released on the legendary WOOL-E discs/tapes to critical acclaim pointing SUCH BEAUTIFUL FLOWERS as the act to watch in the future. Life beats us down with a hellish rhythm, but that doesn't mean we shouldn't dance to it.