Online Tickets
20.12 BIMFEST Day 1 with Arbeit Adelt!, The Klinik, Lecure 13, Implant, Geistform & No Sleep By The Machine
Trix Club - Antwerp - B
21.12 BIMFEST Day 2 with The Young Gods, 32Crash, A Split-Second, 6Comm, Monolith, Brain Sector & MRDTC
Trix Club - Antwerp - B
14.02 A Bloody Valentine Night with Aesthetic Perfection, Faderhead & Terrolokaust
Kavka - Antwerp - B
Support your scene! Click here! and order your tickets right now!
Latest News
Upcoming Events
28/11/2013
An interview with THE KLINIK on Peek-a-Boo Magazine
---
08/10/2013
Peek-a-Boo interviewed LESCURE 13 (Playing @ BIMFEST 2013 Day 1)
---
02/10/2013
Interview with 32CRASH and Implant online and in Peek A Boo-Magazine!
---
26/09/2013
The Klinik - Eat Your Heart Out Tour 2013/2014 - New dates confirmed!
---
04/09/2013
AAAK's Simon Bing replaces bassist Kim Deal on new Pixies Album!
06/12/2013
Implant @ Rock House - Moscow
---
07/12/2013
32 CRASH @ XI Moscow Synthetic Snow Festival
---
07/12/2013
A Split-Second + Crash Course In Science @ Drom - NYC
---
20/12/2013
BIMFEST XII - 2013
---
21/12/2013
BIMFEST XII - 2013
Artists in the picture
IMPLANT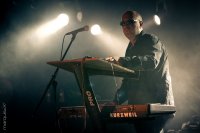 STIN SCATZOR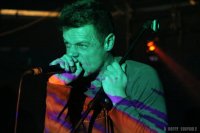 THE NEON JUDGEMENT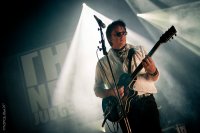 BODYBEATS PRODUCTIONS
is THE place to be to have your favorite bands play your club or town!
WHY book your favorite band HERE?
Because we are experienced concert promoters (since 1986) and know very well the needs of both sides!
BODYBEATS will also help you PROMOTE your event through ALL our related websites and extensive promotion via our huge and ever-growing e-mail fan database by means of a monthly newsletter (more than 3500 subscribers!).