Latest News
Upcoming Events
02/01/2017
The Force Dimension kick-off 2017 with new album!
---
21/12/2016
Crash Course In Science's 'Jump Over Barrels' #3 on Trevor Jackson's Top releases of 2016.
---
17/12/2016
BIM pre-sales ended - There are still some tickets at the doors available!
---
01/12/2016
BodyBeats bands over Brussels! The Juggernauts, Parade Ground & Simi Nah will perform at La Botanique!
---
26/10/2016
VNV NATION - Compendium Tour show on November 17th @ Togenblik = SOLD OUT!
28/01/2017
The Juggernauts + Jäger 90 + Pokemon Reaktor
---
10/02/2017
Agent Side Grinder + Posimonova @ JH Wommel
---
31/03/2017
The Juggernauts + Dive and more @ Out Of Line Weekender
---
16/04/2017
Aesthetic Perfection - Industrial Pop - Tour 2017
---
22/04/2017
Dive, Knk, Stin Scatzor & Akalotz @ Darkest Night
Artists in the picture
ABSOLUTE BODY CONTROL (B)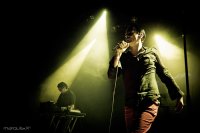 A SPLIT-SECOND (B)
CRASH COURSE IN SCIENCE (USA)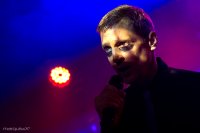 BODYBEATS PRODUCTIONS
is THE place to be to have your favorite bands play your club or town!
WHY book your favorite band HERE?
Because we are experienced concert promoters (since 1986) and know very well the needs of both sides!
BODYBEATS will also help you PROMOTE your event through ALL our related websites and extensive promotion via our huge and ever-growing e-mail fan database by means of a monthly newsletter to more than 4500 subscribers!