---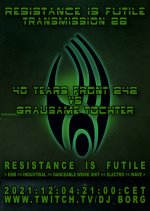 04.12 Transmission 26 by DJ BORG feat. 40 years of Front 242 & Grausame Töchter
03 December 2021 14:36
---
In order to try and compensate a little the pain and sorrow caused by the cancelled Belgian shows of Front 242 (Brussels) and Grausame Töchter (Antwerp) we convinced our resident DJ BORG to stand and deliver for YOU anyway! So tune in Saturday 4 December between 21h and … the early hours. For this special occasion BORG will spin at of 242 and Grausame Töchter tracks in between his "normal" eclectic danceable weird shot selection!
This streaming is easy to lock on to and it's FREE / GRATIS / GRATUIT! Just click on the link > www.twitchTV/DJ BORG and the music/party enjoy!
Come & dance into the night with pounding beats, darkish stormy waves and more danceable weird shit spun by BodyBeats & BIMFEST resident DJ BORG!
Expect to hear some various exclusive unreleased tracks, assimilations and interpretations by DJ BORG and the usual exquisite music selection!
RESISTANCE IS FUTILE!
Procedure:
Go to www.twitch.tv/dj_borg
No login or registration required!!!
However, if you wish to join our ever growing community and chat live with us, or with your distant friends from all over the world, you can also create a simple user account.
Fast and easy access, no credit cards, no fill-in, forms, no questions, no strings attached ... Just a nickname and e-mail and you are ready to join in the cha(n)t!
www.facebook.com/events/1292553437856339
[permalink]
---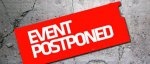 BIMFEST XIX + GRAUSAME TÖCHTER POSTPONED TO EARLY 2022
27 November 2021 14:27
---
Since the coronavirus is still gaining ground, the Belgian government announced new measures.
Sadly we have to postpone these events once again due new corona related restrictions. However we are looking for new dates towards spring 2022. This means your tickets will remain valid!
Thanks for you support and understanding!

Stay safe!
PS: Wanna stay informed? Please subscribe to our newsletter here:
http://www.bodybeats.be/en/newsletter/
www.bodybeats.be/en/newsletter
[permalink]
---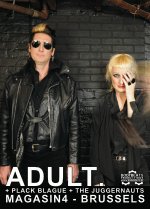 12.03.22 ADULT. + Plack Blague + The Juggernauts @ Magazine 4 - Brussels!
17 November 2021 15:05
---
---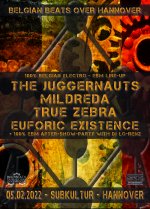 Belgian Beats Over Hannover! with The Juggernauts, True Zebra, Mildreda & Euforic Existence!
13 November 2021 15:13
---
We are proud to announce The Juggernauts, True Zebra, Mildreda & Euforic Existence are invited to represent the best of contemporary Belgian Electro and EBM at the renowned Subkultur music club in Hannover, Germany!
More info the link below!
www.facebook.com/events/339339474527931
[permalink]
---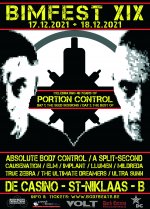 ***POSTPONED*** - BIMFEST 2021 - Full Line-up confirmed! Celebrating 40 years of PORTION CONTROL!
05 November 2021 16:33
---
We are pleased to finally announce our 19th and full fledged line-up for the Belgian Independent Music Festival 2021!
We are also pleased to announce UK electro/industrial/EBM pioneers PORTION CONTROL will come over to celebrate their 40 years of existence with YOU at BIMFEST! For this special occasion Portion Control will perform on both nights, but with different sets! One set will be based on the recently released and stunning SEED EP's while the other set will contain a selection of their best tracks, taken from their extensive back catalogue.
Of course BIMFEST wouldn't be BIMFEST if we had not added some more great Belgian acts as well!
Let's turn this 19th edition in a BIMFEAST! Get those tickets now on the link below!
www.bodybeats.be/en/bimfest-xix
A SPLIT-SECOND (B)
ABSOLUTE BODY CONTROL (B)
IMPLANT (B)
True Zebra (B)
[permalink]
---