---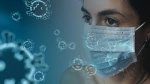 BIMFEST 2020 CANCELLED! :(
16 November 2020 14:52
---
It is with deep regret that we have to announce that BIM XIX will not take place. Due to the known circumstances and the measures taken by the Belgian government, Concertzaal De Casino has decided to close their doors until December 31, 2020.
All tickets will be refunded. See you in 2021!
[permalink]
---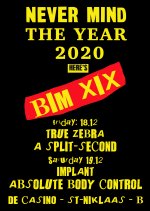 Never Mind 2020, here's BIM XIX!
23 September 2020 12:22
---
Even though these are still uncertain times and the possibilities are still very limited due the current Corona measures, we at BodyBeats have decided not to let 2020 pass without having an annual BIM-like event! It goes without saying this year BIM cannot be the real BIM-FEST as you are used to. That is why our 19th BIM edition will not be a two-day festival, but a two-day party with one iconic Belgian headliner AND support on each day! So, on Friday December 18 you will be able to enjoy none other than the worldwide known and renowned Electro-Wave band A Split-Second! Together with electronic einzelgänger True Zebra, who will present us his brand new album Idiorhythmic, it promises already to be a pounding first night! On day two, Saturday December 19, the legendary minimal synth (pop) duo Absolute Body Control will take the stage again, for the first time since 2016 (!) to enchant you with all their club and cult hits from the past and … Now! They are assisted by another sympathetic East Flemish electro duo, Implant. Implant promised to play some brand new tracks from their upcoming album too!
www.bodybeats.be/en/bimfest-xix
A SPLIT-SECOND (B)
ABSOLUTE BODY CONTROL (B)
IMPLANT (B)
True Zebra (B)
[permalink]
---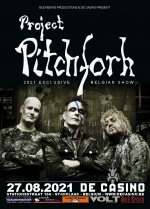 Project Pitchfork postponed to new date in 2021
08 June 2020 15:40
---
Due the current Covid-19 situation and regulations we sadly had no other option than to cancel and postpone the planned Project Pitchfork concert on 28.08.2020 to another date.
However we are happy we can already announce to you the new 2021 date set for this event, Friday 27 August 2021. Already purchased tickets for this year's foreseen event will of course be valid for the 2021 show!
We thank you for your understanding and meanwhile … Keep supporting the underground and buy your tickets now!!
www.bodybeats.be/en/tickets/27-08-21-project-pitchfork
[permalink]
---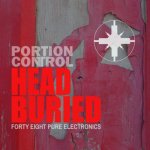 Electro /EBM pioneers PORTION CONTROL strike hard with new album 'Head Buried'!
21 May 2020 13:01
---
'Head Buried' 'Head Buried' Portion Control, formed in 1979, pioneered the use of electronic instruments and sampling and clearly inspired bands as for instance Front 242. They also have been cited as an influence by Front Line Assembly, Skinny Puppy, Orbital and Nine Inch Nails.
Head Buried is Portion Control's first release since their 2012 album 'Pure Form' and is a digital only release that features "a clash of trademark malevolent pieces from transmissions along with the other clumsy, broken, distressed monotone slabs."
But there's even more good news! According to Portion Control headquarters.. "the next new full release is underway, machines rumbling".
More info on Head Buried
More info on booking Portion Control
www.bodybeats.be/en/artists/portion-control-uk
PORTION CONTROL (UK)
[permalink]
---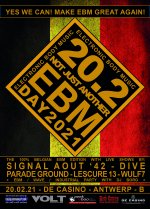 100% EBM day rescheduled to 2021
15 April 2020 12:23
---
Finally some good news during these dark and unsure days ….
We are happy to announce we finally managed to reschedule our 100% Belgian EBM day!
A new date, Saturday 20 February 2021 and again at the beautiful venue, De Casino!
So ...
One! You buy your tickets!
Two! You invited your friends!
Three! You boldly spread the news!
And four! You're a happy man!
(or women of-course)
www.bodybeats.be/en/belgian-ebm-day-2021
DIVE (B)
[permalink]
---