---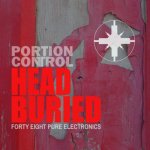 Electro /EBM pioneers PORTION CONTROL strike hard with new album 'Head Buried'!
21 May 2020 13:01
---
'Head Buried' 'Head Buried' Portion Control, formed in 1979, pioneered the use of electronic instruments and sampling and clearly inspired bands as for instance Front 242. They also have been cited as an influence by Front Line Assembly, Skinny Puppy, Orbital and Nine Inch Nails.
Head Buried is Portion Control's first release since their 2012 album 'Pure Form' and is a digital only release that features "a clash of trademark malevolent pieces from transmissions along with the other clumsy, broken, distressed monotone slabs."
But there's even more good news! According to Portion Control headquarters.. "the next new full release is underway, machines rumbling".
More info on Head Buried
More info on booking Portion Control
www.bodybeats.be/en/artists/portion-control-uk
PORTION CONTROL (UK)
[permalink]
---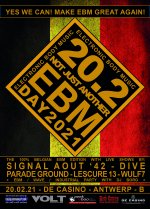 100% EBM day rescheduled to 2021
15 April 2020 12:23
---
Finally some good news during these dark and unsure days ….
We are happy to announce we finally managed to reschedule our 100% Belgian EBM day!
A new date, Saturday 20 February 2021 and again at the beautiful venue, De Casino!
So ...
One! You buy your tickets!
Two! You invited your friends!
Three! You boldly spread the news!
And four! You're a happy man!
(or women of-course)
www.bodybeats.be/en/belgian-ebm-day-2021
DIVE (B)
[permalink]
---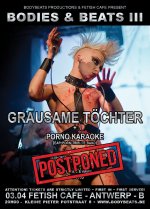 Concert Grausame Töchter + Porno Karaoke @ Fetish Café Antwerp - POSTPONED !!!
13 March 2020 16:44
---
Dear Bodybeaters,
As most of you already know, the Belgian government has decided all upcoming events, until April 3rd, must be canceled. We are looking into a new date as we speak with the artists involved, but given the current situation, we feel it's safer to sit this storm out before we announce new date for this event.
We are very sorry, we were really looking forward to this night, but as you will understand this is completely beyond our control.
Hopefully this crisis will blow over soon so we can consolidate a new date for this concert asap.
Of course purchased tickets remain valid
Thanks for your understanding!

BodyBeats
PORNO KARAOKE
[permalink]
---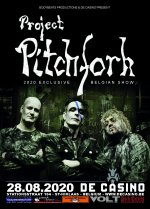 28.08 PROJECT PITCHFORK (D) @ De Casino - St-Niklaas - B
24 February 2020 17:03
---
28.08 PROJECT PITCHFORK (D) @ De Casino - St-Niklaas - B
Project Pitchfork is a German Electro Industrial band. It was founded 1990 in Hamburg and belongs to the most successful and most influential harbingers of Dark Electro – a genre which they characterized decisively and which they lead to unexpected success. To this day, the driving forces behind the band are Peter Spilles and Dirk Scheuber.
Project Pitchfork really broke through with dancefloor fillers/killers like K.N.K.A. (1991) and Conjure (1992). Since, succesfull albums and singles like Steelrose (1998) and Timekiller (2001) kept coming while their following has been growing strongly all over the world.
Although the band plays long and extensive worldwide tours, Project Pitchfork club shows in Belgium are rather rare. The last time they played a club show in Belgium was in 2017!

TICKETS & MEDIA
www.bodybeats.be/en/tickets/28-08-project-pitchfork
[permalink]
---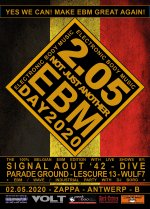 02.05 Not Just Another EBM day! 100% Belgian Edition!
21 January 2020 15:17
---
In an ideal world we would hold this annual event on the official date on which EBM fans all over the world celebrate International EBM day >24.2<.
However, this year we had to puzzle and deviate from this date due to venue unavailability and coincidental friendly events. Therefor, we opted this year for 2 May and called it 'Not Just Another EBM Day'!
So this is the date to mark in your agenda!
Come celebrate Electronic Body Music with us and your like-minded souls!

This year's 100% Belgian line-up:
SIGNAL AOUT '42
DIVE
PARADE GROUND
LESCURE 13
WULF7

Resident DJ BORG will provide the afterparty Electronic Body Music!

Tickets, info & media here!
www.bodybeats.be/en/belgian-ebm-day-2020
DIVE (B)
[permalink]
---