Click here to read more (recent) news
---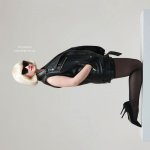 POPSIMONOVA releases first full album!
18 November 2015 14:38
---
After serveral demo's, collaborations and twelf inches the Croatian producer, composer and songwriter Lana Jastrevski aka Popsimonova has now her first solo album out, Brokedown Palace!
On this album Popsimonova has once again succeeded in combining her mesmerizing female voice with uncompromising musical diversions, like minimal electro, harsh electronics and EBM.
No wonder the result may appeal to fans of Miss Kitten, Anne Clark or even Front 242.
Check out the album teaser on our BIMFEST website and find out WHY you should not miss POPSIMONOVA's show at BIMFEST XIV! Popsimonova will play on Friday December 18th.
2015.bimfest.be/en/news/popsimonona-releases-first-full-album-18-11-2015
[permalink]
---
Click here to read more (recent) news