---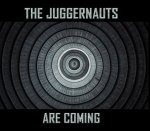 The Juggernauts are Coming! The Juggernauts to release first full album!
01 July 2016 22:40
---
'The Juggernauts Are Coming', the highly anticipated full length of The Juggernauts will be released July 22nd on the German Out Of Line Records.
This album will come as shiny DigiPack CD featuring 1O powerful tracks in the pure and renowned The Juggernaut electro/EBM style.
The juggernauts will present their new album on July 8th a the Familientreffen XII in Sandersleben (D) and on September 3th at the NCN festivali n Deutzen (D).
More shows will be announced here soon!
Tracklisting and more info here!
Like and follow The Juggernauts on Facebook here!
THE JUGGERNAUTS (B)
[permalink]
---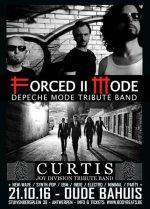 Clash of The Titans part II - Forced To Mode returns to Belgium!
21 June 2016 16:06
---
After their successful passage at our first edition of Clash Of The Titans at De Casino (St-Niklaas) last month, and on general demand, one of THE best Depeche Mode tribute bands around, FORCED TO MODE, will return to Belgium.

This time they will take on CURTIS, one of the best Joy Division tribute bands we have seen lately!
Afterparty Waves, Beats and other danceable weird shit will be provided by DJ BORG
[permalink]
---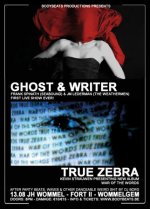 BodyBeats Night @ JH Wommel with Ghost & Writer + True Zebra
21 June 2016 15:51
---
---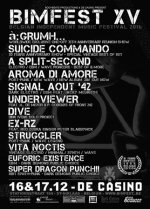 Super Dragon Punch!! & Euforic Existence selected as BIMFEST XV openers!
20 June 2016 10:42
---
While Drangon Super Punch!! was already selected on our first Dark Demons Night, the audience last Saturday chose Euforic Existence as their personal and favorite opener for BIMFEST 2016.
With the addition of these last two bands our BIMFEST 2016 line-up complete!

Tickets are going realy fast so order now before you're too late!
[permalink]
---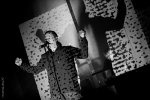 UNDERVIEWER, the pre-Font 242 project of Jean-Luc De Meyer & Patrick Codenys confirmed @ BIMFEST
02 May 2016 19:16
---
We are happy to announce to you our next confirmed band for BIMFEST 2016… UNDERVIEWER!
As fanatic FRONT 242 fans & ranters know already, UnderViewer is actually the pre-FRONT 242project of Jean-Luc De Meyer (head and voice) and mastermind Patric Codenys (keyboards, composer and producer) from before they merged with Daniel B's Prothese to form on of the most successfull and legendary electronic bands FRONT 242.
Until this day, UnderViewer never found the time and opertunity to released an full album but this will change this year!

While FRONT 242 is taking a sabbatical year, the duo decided the time was ripe to release, come and present their first full album 'Wonders and Monsters' at BIMFEST 2016!
2016.bimfest.be/en/bands/underviewer
[permalink]
---