---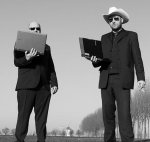 Interview with 32CRASH and Implant online and in Peek A Boo-Magazine!
02 October 2013 11:33
---
---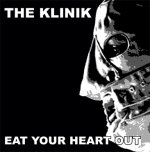 The Klinik - Eat Your Heart Out Tour 2013/2014 - New dates confirmed!
26 September 2013 15:09
---
THE KLINIK - "EAT YOUR HEART OUT" - Tour 2013/2014

28.09.13 Babel, Malmö, Sweden (+ Agent Side Grinder)
11.10.13 Maschinenfest / Turbinenhalle, Oberhausen, Germany
30.11.13 Rockcafe, Prague, Czech Republik (+ Radical G)
01.12.13 Vörösyuk Kékyuk, Budapest, Hungary (+ Radical G)
20.12.13 Bim Fest / Trix, Antwerp, Belgium
17-20.07.13 Castle Festival - Poland

More 2014 dates coming soon!
Check our calendar for more details!
www.facebook.com/groups/43931225758
[permalink]
---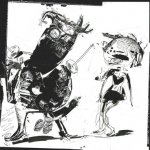 AAAK's Simon Bing replaces bassist Kim Deal on new Pixies Album!
04 September 2013 10:20
---
When back in June, Kim Deal quitted Pixies, Black Francis urgently needed to find a replacement bass player to round up the recording of their new upcoming EP. No-one less then AAAK core member Simon 'Ding' Archer, who's played with Frank Black before as well as PJ Harvey, The Fall was asked to do the job.
Read the full article here!

You can see AAAK (As Able As Kane) perform life this Friday September 6th in Kavka - Antwerp
Read more on the link below!
www.bodybeats.be/en/tickets/06-09-aaak-darkmen
A.A.A.K. (UK)
[permalink]
---

AAAK (As Able As Kane) ready to embark on their European tour!
23 August 2013 18:32
---
---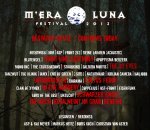 THE KLINIK - Headlining the M'era Luna Hangar stage on Saturday 12.08
06 July 2013 13:57
---
THE KLINIK will be headlining the hangar stage at the internationally renowned M'era Luna Festival on Saturday 12.08.
The M'era Luna festivals draws more than 20.000 visitors every year from around the world. The hangar stage has a capacity 4500 people and so no doubt it will be filled to the roof again like it did already the last time when The Klinik played this festival in 2004.
Other band playing are FRONT 242, HIM, IAMX, Front Line Assemby, Nightwish, Kirlian Camera, The Arch and many more ...
www.meraluna.de/de/line-up/#!programmation=grid$
[permalink]
---