---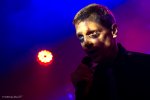 Crash Course In Science releases a brand new video!
13 December 2017 15:12
---
American electro-industrial pioneers Crash Course In Science, responsible for club classic tracks like Cardboard Lamb and Flying Turns, have put a brand new video online for Drive, a track taken from their latest album Situation Awareness, released both digitally and on vinyl by Electronic Emergencies in October 2017. (Read the album review here)
The video was directed by Rob Powers and Michael Zodorozny. Animation by Robert Powers, artwork and design by Michael Zodorozny. 'Drive' written by John Wicks and Michael Zodorozny, produced by John Wicks.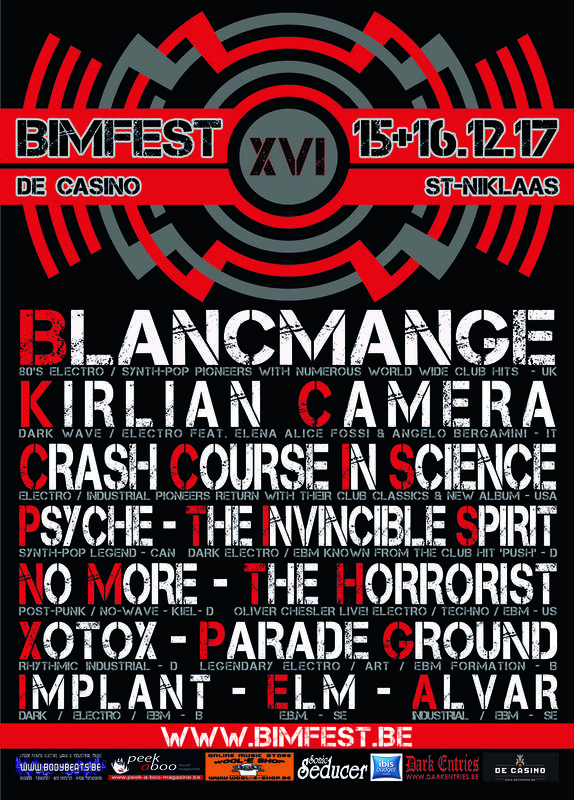 Crash Course In Science will play a one-off European exclusive show at the second day of the renowned BIMFEST 2017 (De Casino, St- Niklaas, Belgium) on Saturday 16th December. They will share the stage with Blancmange, Psyche, No More, The Invincible Spirit, Implant, Parade Ground & Alvar.
Full line-up of both days can be found here: www.bimfest.be
[permalink]
---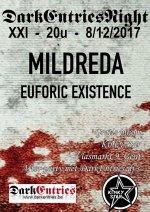 Interview with Euforic Existence on www.Peek-a-Boo-Magazine.be
06 December 2017 13:03
---
---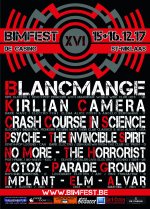 Crash Course In Science to replace The Cassandra Complex on BIMFEST 2017
12 October 2017 13:27
---
Unfortunately, today we have some bad news for you, but thankfully some of good news too!
Let's start with the bad news. Some days ago we received a message from The Cassandra Complex saying they have cancel their performance at BIMFEST 2017 due to the illness of one of their musicians. Sad, but health comes first so of course we wish him a lot of strength and a quick recovery!
The good news is, with a cancellation, there should always follow a new confirmation! And so, we are very pleased to announce that we have been able to convince the American Electro / Industrial pioneers CRASH COURSE IN SCIENCE to replace The Cassandra Complex on our BIMFEST.

CRASH COURSE IN SCIENCE is the band that's responsible for one of the most played and acclaimed 12"'s of the 80's, Signals From Pier Thirteen, featuring dance floor-fillers such as Cardboard Lamb and Flying Turns.
CRASH COURSE IN SCIENCE rebooted in 2009 with a stunning and thrilling come-back performance on BIMFEST2009. Since, this trio has been back on track and returned regular with an European tour. In 2015, for example, they also played at a sold out night at De Casino with (A Split-Second and Simi Nah). So if you want see them this time, you better order your tickets now!
CRASH COURSE IN SCIENCE (USA)
IMPLANT (B)
[permalink]
---
New IMPLANT EP / Video - The Phone Call - Out now!
16 September 2017 15:44
---
Four years after "The Productive Citizen", IMPLANT is soon to be back with their new full length release "Oxynoxe-X". Meanwhile here comes a first sonic glimpse on the new album with this EP single "The Phone Call", a medium tempo dance track we can describe as a mix of classic EBM with fresh electro à la Dewaele Bros. A track integrally composed on a Doepfer A100 modular synthesizer to which frontman Len Lemeire gives body through some easy vocal hooks stigmatising the struggle and downside of our social-media-dominated hi-tech society.
"The Phone Call" EP features some 6 additional remixes by Radical G, Noseda, True Zebra, Llumen, Jean-Luc Lederman and Implant themselves. True music quizz lovers will rapidly notice that all these remixes share that special "made in Belgium" common point, letting this release bring its own contribution to the already rich "Sound of Belgium" history…
As bonus-track, the EP also features the exclusive cut "El Pastor", the opening live track of Implant's recent live shows which appears here for the first time in studio version...
Did you have your Implant today? Book them now!
Facebook

Implant will play BIMFEST on December 16th @ De Casino, St-Niklaas, B
www.bodybeats.be/en/artists/implant-b
IMPLANT (B)
[permalink]
---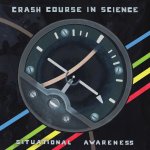 New Wave Club Classic band Crash Course In Science strikes back with new bomb album!
14 September 2017 16:00
---
Indeed, today we received the great news that the men and woman of the 80's Electro - Industrial Music and Art Formation Crash Course In Science have their new album ready for release. This in Philadelphia / New York based pioneer band is responsible for the cult classic and 12 " Signals From Pier Thirteen" which was released 1981, and includes dance floor fillers Cardboard Lamp and Flying Turns.
So today, they announced their second studio album Situational Awareness is ready for release by the Dutch Clone records. The album will be available on vinyl as well as digital and contains 10 brand new songs composed in the real Crash Course In Science tradition!
Of course you do not have to believe blindly, so go listen to some samples on this link!
Soon you can also expect a comprehensive review of this album on Peek-a-Boo Magazine!
www.bodybeats.be/en/artists/crash-course-in-science-usa
CRASH COURSE IN SCIENCE (USA)
[permalink]
---