---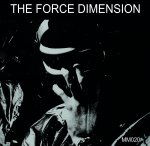 The Force Dimension's debut album remastered re-released by Minimal/Maximal
21 January 2015 13:48
---
MINIMAL MAXIMAL presents : THE FORCE DIMENSION "MM020"

This 25 Year Anniversary edition contains the debut album from the Dutch band "The Force Dimension", originally released as KK020 on KK Records in Belgium 1989.
The vinyl contains the red edition produced by the band themselves and on the free bonus cd the red and blue edition (produced by Luc Van Acker) Also the complete tracks from the first 2 twelve inches DUST * and TENSION ** are included.

Tracklisting:
VINYL RED VERSION
A1 Tension
A2 Dying Nightlights
A3 Dust
A4 You Essay
A5 All Systems Out
A6 Opera Erotika
B1 Hidden Ambush
B2 Everything is mine
B3 Secrets of Russia
B4 Dust (X-Tended version) *
B5 X-Tension **
Free bonus CD :
Red Version
01 - 09
Blue Version
10 Tension
11 Get Into Danger
12 Dust
13 You Essay
14 All Systems Out
15 Opera Erotica
16 Hidden Ambush
17 Everything Is Mine
18 Secrets Of Russia
19 Aqua 2000 *
20 B.I.O.N.I.C. *
21 Menthol **
22 200 FA **

Short history :
Originally started as a trio, Rene van Dijck and Tycho de Groot with effect-generator Armin Elmensdorp, at the beginning of 1987, a demo was sent all over the world which resulted in a collaboration 7 inch with the industrial label "De Fabriek", a heavy experimental but melodic participation.
During the course of 1988 the band appears on several compilations and develops more and more towards Electronic Body Music, though never losing themselves in clichés, always giving the music their very own touch, like atmospheric ingredients.
At last by chance, tapes got in hands of KK Records which offered them a record deal. The label owner takes the unique decision to release the record in two versions. The Blue version produced by Luc van Acker and the Red version - produced by the band itself, sounding rougher and harder.
One album more "Deus Ex Machina" plus the twelve inches "Algorhythm" and "New Funk" where released and after their tenth anniversary in 1997, the band fell apart. In 2011, an attempt was made to a reunion, but this failed. In 2014, however, another attempt to restart was undertaken, now with a different line-up: René van Dijck (synthesizers, vocals) and Betty Correa (vocals, guitar, percussion) and the band played recently at the Belgian BIMFEST December 2014.
A small selection of soundsamples : http://www.sleeplessberlin.com/
Releasedate : February 13 , 2015.
More info/ mailorder and wholesale at mmsale@scarlet.be
THE FORCE DIMENSION (NL)
[permalink]
---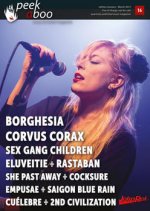 Peek-a-Boo Magazine 16 out now!
15 January 2015 14:55
---
The brand new Peek-a-Boo magazine is out now!
Get your free copy on most relevant parties, concerts and festivals now!
Subscription is also possible through the website link below.
[permalink]
---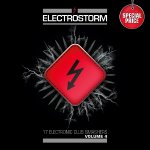 Tubidy Mobile
01 January 2015 10:45
---
What is it Tubidy Mobile ? Tubidy mention of course that comes to mind is a mobile tubidy mobile search engines. Well tubidy What are the areas where mobile coverage areas and so you ask, is the first born of the purposes tubidy mobile use of mobile phones. Users can get the music they want easily read through the freely enter the site Tubidy sites. Internet service is predicted such a system in order to provide services in a comfortable way to you within technology. The opportunities brought by our online site as long as your mobile phone that can use the mobile network in a comfortable way. You can search our mobile-friendly site, you enter from anywhere where there is internet network. All calls are free in over tubidy. To know the purpose of Tubidy Mp3 site was facilitated by mobile phone users literally for mobile phones.
[permalink]
---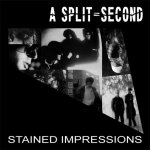 New release A Split-Second / Daft Records
03 December 2014 17:42
---
A SPLIT-SECOND & DAFT RECORDS are happy to present their next release:
A SPLIT-SECOND - " STAINED IMPRESSIONS " D1050CD
The first and official tape release now available as DIGIPACK CD including two unreleased bonustracks !! Limited to 200 copies
Releasedate: DECEMBER 5th, 2014
Distribution : Ant Zen / Wool E Shop / Sleepless Berlin
Soundsamples :https://www.reverbnation.com/asplitsecondbelgium

1984 was a pivotal year for A Split-Second. Originally a new wave high-school band playing covers and a few own compositions, the first line-up disbanded as composer, singer and bass player Marc Ickx went more electronic with a primitive sequencer and drum computer. Without previous studio experience, he started recording "STAINED IMPRESSIONS", a demo tape recorded in single takes with cassette-to-cassette overdubs.
In between recordings he met with Chrismar Chayell, an old classmate who had a small multi-track recording studio. Chayell had already recorded among others the full length TWILIGHT RITUAL album "The Ritual", and offered to produce and record five of the songs at his studio. The first five songs on "STAINED IMPRESSIONS" were recorded there. Chayell also arranged and played a keybord part on "TEARGAS AND CHAMPAGNE", marking the beginning of what was to come for A Split-Second.
The songs also mark a transition, songs like "HUNGER" and "NEUROBEAT" were written by Ickx for the previous line-up, of which "NEUROBEAT" was the only song to make it to the debut album "BALLISTIC STATUES". From the other songs, parts of titles and lyrics were picked up for later material, and "RESIGNATION" was the blueprint for "RIGOR MORTIS". Most of the other songs are largely improvised in a search for the new direction Ickx' songwriting was heading for.
Largely raw and primitive, "STAINED IMPRESSIONS" provides an interesting look into the genesis of one of the most influential alternative electronic bands of the 80's, and the variety and experimentation that marked this era.
Upcoming A SPLIT-SECOND live gigs :
05.12.14 A Split-Second @ Den Dries, Retie, Belgium. (+ Front 242 - SOLD OUT!)
12.12.14 A Split-Second @ Play Club, Valencia, Spain.
More shows to be confirmed soon!
www.reverbnation.com/asplitsecondbelgium
A SPLIT-SECOND (B)
[permalink]
---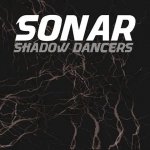 SONAR releases new full album
09 October 2014 17:52
---
SONAR is a Belgian industrial project formed in the ninetees and todays line-up consists of Dirk Ivens and Eric Van Wonterghem..
With high-energetic live performances, they became soon one of the most well-known and appreciated rhythmic-industrial projects and their sound can be described as cold sequenced drone rhythms, white noise outbursts, and bass pulses.
This 8th full lenght release of SONAR called SHADOW DANCERS brings you 10 incredible tracks with a full spectrum industrial sound ...
An album you might put on repeat !
Out on Sleepless Records Berlin
Releasedate: October 10,
Live presentation @ Maschinenfest
0rder now!
[permalink]
---