---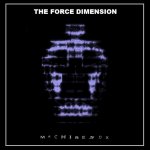 The Force Dimension kick-off 2017 with new album!
02 January 2017 14:34
---
Every new year traditionally kicks-off with tons good intentions and promises but some put their money where their mouth is!
The Force Dimension & Daft Records decided to kick-off 2017 with the release of a brand new album!

THE FORCE DIMENSION - Machinesex (D1067CD)

20 years went by since the last release from this cult band but the waiting is over ! René van Dijck (synthesizers, vocals) and Betty Correa (vocals, guitar, percussion) presents you 13 brand-new tracks produced by the band themselves and mastered by Eric Van Wonterghem.
This album is a joined collaboration between Daft Records and the Noise Democracy Records label from Brasil.
The official release-date is set for Januari 22nd 2017 so be aware!
THE FORCE DIMENSION (NL)
[permalink]
---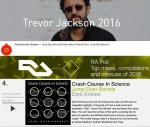 Crash Course In Science's 'Jump Over Barrels' #3 on Trevor Jackson's Top releases of 2016.
21 December 2016 13:36
---
---
BIM pre-sales ended - There are still some tickets at the doors available!
17 December 2016 16:22
---
If you still want to get in tonight don't hesitate too long as the capacity IS limited!
[permalink]
---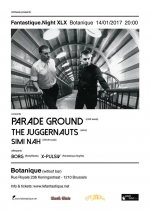 BodyBeats bands over Brussels! The Juggernauts, Parade Ground & Simi Nah will perform at La Botanique!
01 December 2016 12:36
---
---
VNV NATION - Compendium Tour show on November 17th @ Togenblik = SOLD OUT!
26 October 2016 13:00
---
The evening with VNV Nation: In celebration of the 20th Anniversary of the first VNV Nation album, and where the group will be celebrating with a 3-hour during concert is about to sell out in the next hours/days. On this show VNV Nation will take their fans through the complete history of the band, covering songs from every album and single, along with rarities and last but not least with a meet and greet after the concert.
It is of no use writing us or the venue for tickets as it is COMPLETELY sold out!
www.bodybeats.be/en/tickets/17-11-vnv-nation
[permalink]
---