---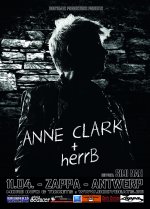 ANNE CLARK featuring herrB (UK/D) + Support: SIMI NAH (B) @ Zappa
05 February 2014 14:47
---
We are extremely proud to announce you:
ANNE CLARK featuring herrB (UK/D) - Support: SIMI NAH (B)
Anne Clark gets back to her roots for "live" shows in 2014, with her new electro duo project in collaboration with German musician and producer herrB. The show will include classic Anne Clark hits from the 80s such as "Sleeper in Metropolis," "Our Darkness," "Wallies," "Hope Road," and others, as well as material from her current ep Fairytales from the Underground and upcoming ep Life Wires.

Live performances will also feature an amazing light and visuals element by light designer Rick Kay (Alphaville) who also provided the mesmerising light show for Anne's 2009 performance at the Sinner´s Day Festival.

After touring with her band for the last 13 years and selling out venue capacites from 500 to over 1000 across Europe, Anne Clark is getting back to the electro duo line-up which made her famous. With the release of "Sleeper in Metropolis" (1983) and "Our Darkness" (1984), Anne Clark hooked a generation with her unique spoken word accompanied by danceable electro grooves. This sound and style became a staple of wave and EBM DJ sets across the world and remains a mainstay to this day.

This live show features Anne Clark on vocals accompanied by herrB´s 80's influenced but totally current danceable electro tracks.

Official Anne Clark YouTube Channel:
http://www.youtube.com/user/AnneClarkOfficial

Fairytales from the Underground Soundcloud Link:
https://soundcloud.com/anneclark/anne-clark-herrb-fairytales

Anne Clark is bringing electro back to audiences who have loved and audiences who have not yet discovered Anne Clark and electronic dance music.

+ NEW WAVE CLUB CLASS-X PARTY & More + with DJ BORG

Timetable
20:00 Doors
20:25 Simi Nah
21:30 Anne Clark
23:00 Afterparty beats with DJ BORG
03:00 curfew

Tickets:
http://www.bodybeats.be/
www.facebook.com/events/202602349944295
SIMI NAH (B)
[permalink]
---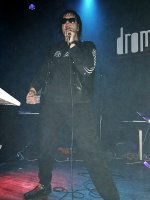 A Split-Second kicks ass in NYC 'Rigor Mortis Still Hasn't Set In After 25 Years'
14 December 2013 18:09
---
---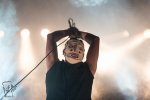 An interview with THE KLINIK on Peek-a-Boo Magazine
28 November 2013 18:38
---
---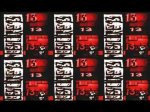 Peek-a-Boo interviewed LESCURE 13 (Playing @ BIMFEST 2013 Day 1)
08 October 2013 15:07
---
Our partners from Peek-a-Boo magazine had a interview with Stefan Bens (Stin Scatzor) and Johan Van Roy (Suicide Commando) about the resurrection of their pre-suicide Commando project LESCURE 13.
LESCURE 13 will play our BIMFEST 2013 on the 1st day 1 - Friday December 20th, together with No Sleep By The Machine, Implant, The Klinik & Arbeid Adelt!

Read the interview on the link below!
www.peek-a-boo-magazine.be/en/interviews/lescure-13
STIN SCATZOR (B)
[permalink]
---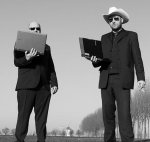 Interview with 32CRASH and Implant online and in Peek A Boo-Magazine!
02 October 2013 11:33
---
---