---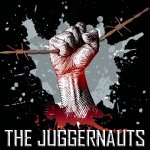 The Juggernauts reveal another track from their upcoming album!
29 February 2012 15:28
---
---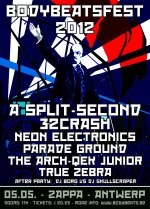 True Zebra added to BODYBEATS FEST 2012 line-up!
25 February 2012 12:01
---
We are very pleased to announce that True Zebra was added to our final BBF 2012 line-up!

True Zebra is the solo project Kevin Strauwen, an Antwerp based musician, songwriter, engineer and producer who received amazing reviews with his official self-released digital debut album as True Zebra.
Conceived as rock but mistaken with electronic tries and techniques, True Zebra transmutes an alternative view into the electro rock scene with tight-grooves, industrial-esque rhythms and spookish melodies.
A SPLIT-SECOND (B)
[permalink]
---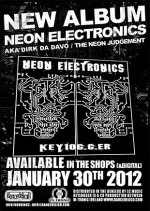 Neon Electronics releases FREE download 'Les Enfants Du Paradis'!
11 February 2012 14:30
---
To celebrate the digital release of Neon Electronics 'Keylogger 01 EP' on Dancedelic Digital and the physical release of the 'Keylogger' album, NE's Dirk Da Davo offers fans this free download.

'Les Enfants Du Paradis' is a rework of a track that was originally composed in 2007 on the Neon Electronics' album, 'Monkey Ever After'. This reworking has never been released.

Neon Electronics 'Keylogger 01 EP' featuring remixes from Millimetric, Radical G and Action Nano is released on 30th January.
Click the link below to download the track!
soundcloud.com/the-neon-judgement/les-enfants-du-paradis-remake
[permalink]
---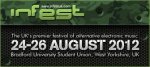 The Klinik confirmed on INFEST 2012!
06 February 2012 17:00
---
We are very pleased to announce that one the first artists confirmed for this years edition on the reknowned UK Infest 2012 Festival are our own Belgian electro-industrial-ebm legends The Klinik.
The Klinik play the UK for the first time ever!
Other Bands confirmed so far are:
Necro Facility
Dirty K
Spacebuoy
[permalink]
---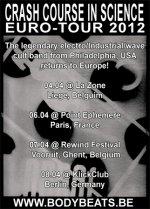 CRASH COURSE IN SCIENCE - Euro Tour 2012
31 January 2012 18:30
---
CRASH COURSE IN SCIENCE, the legendary cult electro/Industrial /wave group from Philadelphia, USA is returning to Europe again! This time to promote the release of their double LP/CD album that will be released by the German Vinyl On Demand label in March. Crash Course In Science is of course best know from their club hits 'Cardboard Lamb' and 'Flying Turns' and the more experimental 7' 'Kitchen Motors', songs that have marked and inspired a generation musicians and DJ's like Terrence Fixmer, David Carretta, Vitalicand Trentemoller.
Crash Course In Science - 2012 Euro-Mini-Tour
04.04 @ La Zone, Liege, B
06.04 @ Point Ephemere, Paris, FR
07.04 @ Rewind Festival @ Vooruit, Ghent, B
08.04 @ KlickClub @ Berlin, D
CRASH COURSE IN SCIENCE (USA)
[permalink]
---