---
AAAK play their first show with new drummer this weekend @ The Factory
28 March 2013 16:41
---
---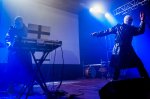 An interviews with The Klinik in Peek-a-Boo Magazine
09 March 2013 16:57
---
---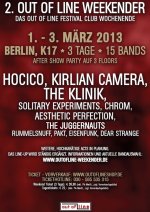 The Juggernauts to replace PAKT on the sold out Out Of Line Festival in Berlin
19 February 2013 10:23
---
We are happy to announce The Juggernauts were invited to play at the now sold out second edition of the OUT OF LINE FESTIVAL that will take place at the K17. The Juggernauts will replace PAKT who had to cancell their show.
The Juggernauts will perform on Friday March 1st, what is in fact the actual and official release date of their brand new EP Phoenix!
More info on the links below!
THE JUGGERNAUTS (B)
[permalink]
---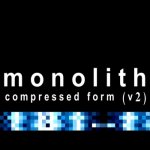 Monolith re-releases the first album 'Compressed Form' remastered and re-edited!
08 February 2013 09:25
---
Known throughout the world being active in Sonar and Absolute Body Control, this was Eric Van Wonterghem´s first solo album (Daft Records 1997), his immense creative output brought released on several of labels, and a harsh unique sound, Compressed Form (v2) in this digital version is different from the cd release, it is compiled from original recordings but new edited in 10 seperate tracks. Monolith´s industrial drones and ambient soundscapes, only available here ! enjoy
credits

Listen, buy and download the album on the link below!
prodam.bandcamp.com/album/compressed-form-v2
[permalink]
---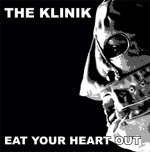 THE KLINIK - 'Eat Your Heart Out' - First new studio album since 22 years on Out Of line!
23 January 2013 10:39
---
THE KLINIK - "Eat Your Heart Out" - CD / LP / Download.
Coming soon on the German based Out Of Line label.
The Klinik made a name for themselves with their cold and harsh EBM sound and their live shows, performing with their heads wrapped in gauze, wearing long black leather coats. Ivens hissing vocals and minimalist lyrics were complemented by Verhaeghens synthesizer skills and distorted trumpet playing giving the music a slightly feverish sound. Floorfillers like Moving Hands, Black Leather and many more are stll frequently played on dark dancefloors worldwide and their music inspired a lot of newcomer bands. After "Time" (1991) musical differences became too great, and they decided to go their separate ways and concentrate on several projects.
They reunited for a concert in 2003 and since then they play live on a regular base. The members these days are Ivens Dirk, Marc Verhaeghen and Peter Mastbooms but because of continuing health problems Marc will not join the band on stage in the near future.
Be prepared, be very prepared ...............................
www.outofline.de/content/newsletter/newsletter300113-2.htm
[permalink]
---