---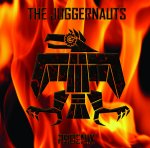 The Juggernauts debut Phoenix on Out Of Line Records !
19 January 2013 18:48
---
Finally, 'Phoenix' the highly anticipated debut EP of the fresh sounding Belgian electro EBM combo The Juggernauts is imminent!
Featuring the killer dance floor single Phoenix (taken from the upcoming album 'The Juggernauts are Coming') itself, Damaged Illusions and the EP exclusive track Infected.
This EP is features also excellent remixes by some their friends and supporters Spetsnaz, Plastic Noise Experience, Implant & True Zebra!
This is a 666 pcs. Limited edition Digipack! So come get you copy!
Release date: 01.03
Label: Out Of Line
Cat.-No.: OUT 596
Next live presentations @
15.02. Synthetic Beats Festival – Bochum – D
FB event
16.02. Electrocution Festival – Rostock – D
The Juggernauts FB event page
More dates coming soon …
THE JUGGERNAUTS (B)
[permalink]
---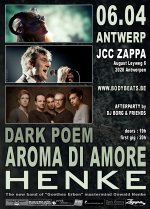 New Wave club night III with HENKE + Aroma Di Amore + Dark Poem @ Zappa
05 January 2013 18:32
---
We are pleased to announce you the line up for our 3rd New-Wave Club Night on Saturday April 6th!
After we had The Bollock Brothers & Adam Ant headlining our previous editions we now have a double bill with HENKE, the new band around Owald Henke of the German cultformation Goethes Erben) and one of Belgiums most legendary indie-wave bands AROMA DI AMORE.
The enchanting and musical fairies from DARK POEM have the honnour to open the night!
New-Wave/EBM/Electro/indie afterparty with DJ BORG & Friends!
www.bodybeats.be/en/new-wave-club-nights
[permalink]
---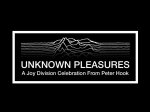 Interview with BIMFEST 2012 headliner Peter Hook & The Light!
11 December 2012 19:39
---
We are proud to say our partners from Peek-a-boo magazine managed to interview Peter Hook, bass player from the legendary Joy Division & New order, performing this Saturday December 15th as Peter hook & The Light on BIMFEST 2012, where they will perform the Joy Division classic cult album 'Unknown Pleasures'!
Read more on the link below!
www.peek-a-boo-magazine.be/en/interviews/peter-hook-and-the-light
[permalink]
---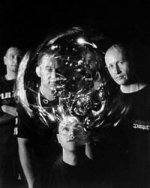 Interview with BIMFEST 2012 Friday night headliner TEST DEPT:Redux online!
09 December 2012 15:04
---
While the countdown to BIMFEST 2012 has reached his final week Peek-a-Boo & Dark Enries Magazine managed to have an interview with our Friday night BIMFEST 2012 headliners TEST DEPT:Redux! Read the interview on the link below and find out what Test Dept:Redux is about and what you can expect from them on December 14th @ BIMFEST!
Tickets are still available on this site, Wool-e shop (Ghent), Fat Kat Records (Antwerp) & Fnac.
www.peek-a-boo-magazine.be/en/interviews/test-dept-redux
[permalink]
---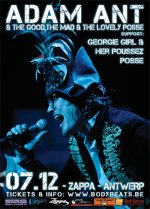 An Interview with Adam Ant on Peek-a-Boo magazine!
03 December 2012 18:09
---
---