---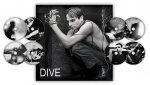 The ultimate DIVE box is coming!
25 June 2012 11:04
---
BodyBeats Productions & Out Of Line records proudly present:
THE ULTIMATE DIVE COLLECTION BOX



There are few Electro-pioneers of the first wave that are still active and successful. Belgian artist Dirk Ivens is one of them, inspiring a lot of acts to follow in the past three decades – be it as part of Absolute Body Control, The Klinik or Sonar, or with his solo project DIVE. Therefore, an 8-CD box set containing the entire back catalogue of his one man project, from 1990 until now, is destined to stir up some waves. It contains all official releases, many of them deleted for a good number of years and therefore highly collectible (and pricey) rarities, bundled in a lavish box set in book form, hand-numbered and limited to 1000 copies, with a classy photo booklet that contains many previously unseen photos. Next to all the classics, like the self-titled debut album, "Concrete Jungle", "Snakedressed" and all EPs, among them the extremely rare "Images" and "Extended Play", there are stylistically versatile collaborations with Kirlian Camera, Jean-Luc de Meyer (Front 242), Controlled Bleeding and Diskonnekted, plus remixes from Combichrist, Numb, Die Krupps or Leætherstrip. Rounding off this massive package and making it all the more exclusive and indispensable is a bonus disc containing previously unreleased live material, cover versions and remixes. 148 tracks on 8 CDs – a legendary box set for a legend!
More info and full tracklisting on the link below!
www.outofline.de/content/newsletter/newsletter190612-02.htm
DIVE (B)
[permalink]
---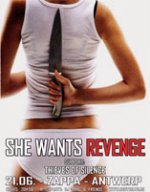 Interview with She Want Revenge in Peek-a-Boo Magazine!
07 June 2012 17:08
---
Our colleagues from the independent Music magazine Peek-a-Boo had an interview with SHE WANTS REVENGE and ask them what we can expect from their Antwerp show.
Click the link to below read the interview!
Tickets for the Antwerp show on June 21st are still available on this website, by Free Record Shop & Fnac!
www.peek-a-boo-magazine.be/en/interviews/she-wants-revenge
[permalink]
---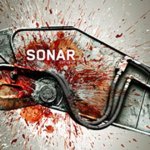 New SONAR album out on Ant-Zen!
05 June 2012 17:01
---
It has been six years since SONAR's last album, a time spent working on different projects and world wide touring for Dirk Ivens and Eric Van Wonterghem. Since 1996 they have thoroughly explored the dark corners of rhythmic industrial whilst bringing their own unique ingredients to the mix - with 'Cut Us Up' the Belgian project secure its position among the sovereigns of this genre. The classic propulsive beats are still the driving force on most tracks, while sonar fill the space in and around the drum hits with scraping noise chords, disturbing sampled voices and throbbing sub-basses. Combative, violent bursts of industrial uproar and rhythmic scalpels refined with intelligent sequencing result in massive blocks of monolithic sound, each one with noise as a basic ingredient, each one performed in a different way. This album marks a raw, overpowering tour de force - an overwhelming, visceral, and relentless rhythmic onslaught created in the dark wastes of the concrete jungle.
sonar. cut us up. cd. ant-zen act276
[permalink]
---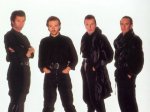 BodyBeats & Trix prensent: ULTRAVOX live! @ Trix - Antwerp - B
02 June 2012 19:14
---
The synthpop band Ultravox was founded in 1974 by singer John Foxx, then under the name Tiger Lily. In 1976 the name was changed to Ultravox and the on the punk-style based electronic music seemed exactly to be what many where waiting for. After John Foxx was replaced as singer by Midge Ure, in the early '80s, They scored a massive number one hit with 'Vienna', only to do this once again soon after with the song "Dancing With Tears In My Eyes '. In 1987, the band, however - thanks to the well-known 'musical differences' – split-up. In 1993, they reformed with a new line-up for a short and not so successful second life. Short, because only three years later they disappear again from the scene. Since 2008, Ultravox surfaced again (with singer Midge Ure) and since the 'Reunion Tour" is rolling well bringing them on stage at the 'Lokerese Feesten' Festival in 2009. To prove that they are back and serious, their first new album since 28 (!) years "Brilliant" was released on May 28th .
So on Thursday, October 11th you can expect a nice mix of new songs and a whole lot of classics!

For those who feel the need to stretch their legs some more BodyBeats will provide the right club classix on the aftershow party!
Tickets are available on our BodyBeats ticketpage!
[permalink]
---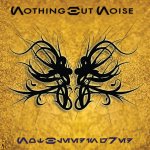 A SPLIT-SECOND, THE KLINIK & PARADE GROUND in album top 10 of Daniel B. (Front 242/Nothing But Noise)
24 May 2012 18:41
---
In the interview 'A beginners Guide to … EBM' with the renowned The Vinyl Factory vinyl specialist FACTmagazine, Daniel B. (Front 242/Nothing But Noise), nominated no less than three BodyBeats bands for his personal album top 10!

A SPLIT-SECOND - … 'From The Inside' with as favorite track 'Colosseum Crash'
THE KLINIK – 'Sabotage' with as favorite track 'Braindamage'
PARADE GROUND – 'Strange World' with the title track as favorite.

We like to thank Daniel B. for this support and wish him all the best with his new born project NOTHING BUT NOISE!

To check our NOTHING BUT NOISE, click here!
To read the complete interview, click the link below
www.factmag.com/2012/05/24/a-beginners-guide-to-ebm
A SPLIT-SECOND (B)
PARADE GROUND (B)
[permalink]
---