---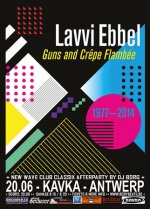 New BodyBeats event confirmed! 20.06 Lavvi Ebbel @ Kavka - Antwerp
01 April 2014 17:48
---
Lavvi Ebbel was without doubt one of the most controversial bands of the Belgian New-Wave movement. In the early '80, the band gained the attentions of many with their successful singles like 'Give Me a Gun' and 'Victoria'. The band soon gained a solid live reputation and combination of guitarists (Marc De Wit and Chris Van Ransbeeck), pianist (Bea Van Ransbeeck), drummer Eric White, singer Luckas Vander Taelen, backing vocalist Kristien D' Haeger, backed by the brass player Jan Weuts gave them an unique and original sound.
Lavvi Ebbel played 'only' 200 times in Belgium and the Netherlands , both in small clubs and at prestigious festivals such as Seaside. On the compilation album 'Get Sprouts' which was a true sample of the music from that period Lavvi Ebbel released 'No Place To Go', a highlight in collaboration with producer Jean-Marie Aerts. 'Albu Meth' is probably the most famous mini-LP, with the cult song 'Le Cafard'. The group ceased to exist in 1983.
Now, 30 years later Lavvi Ebbel is back in the original line-up, reinforced with Kloot Per W on bass.
In the spring of 2014 Starman Records releases a compilation LP / CD with the greatest hits of Lavvi Ebbel, live recordings from 1983 and 2013, as well as a rousing remix of "Victoria" by none other than Buscemi.
Get your tickets now on the link below!
www.bodybeats.be/en/tickets/20-06-lavvi-ebbel
[permalink]
---
Dive & The Juggernauts @ Out Of Line Weekender - Berlin
21 March 2014 13:26
---
On Friday 28th of March Dive & The Juggernauts will be performing at the renowned 3rd Out Of Line Weekender festival.
In 2012, Dive already played the 1st edition of this festival while promoting the Dive -Box, a limited edition 8CD book/box collectors item, containing the complete back-catalogue which was released on Out Of Line and sold-out quickly.
The Juggernauts played the OOL festival already last year, promoting their first ever release, the limited edition Digi-pack EP 'Phoenix' on 666 numbered copies. Also their release was almost sold out within the year.
This year, Out Of Line decided to make the first nigh of the festival an almost Belgian Band exclusive one! Other bands performing on Friday night 28th are Suicide Commando and Signal Aout '42, all signed to Out Of Line.
On Saturday 29th and Sunday 30th of March another broad variety of successful Out Of Line Bands are playing, such as Flesh & Fell, Combichrist, Blutengel, STAUBKIND, Combichrist The Birthday Massacre, Lord Of The Lost, OST+FRONT, Ashbury Heights, Chrom, Rabia Sorda, Accessory and many more...
DIVE (B)
THE JUGGERNAUTS (B)
[permalink]
---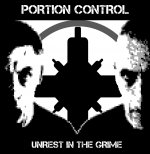 New Portion Control & Numb releases on Minimal Maximal!!!
25 February 2014 10:35
---
Belgian MINIMAL-MAXIMAL records (a Sublabel of Dirk Ivens's renowned Daft Records) presents us two brandnew releases:
PORTION CONTROL – Unrest In The Grime (MM013 LP+CD) Release-date March 28 2014
NUMB – The Valence Of Noise (MM014 LP+CD) Releasedate March 28 2014

PORTION CONTROL – UNREST IN THE GRIME MM013
A selection of outtakes and unreleased demo's from this U.K electronic cultband.
In a collectors limited edition of 500 hand-numbered vinyl copies , no re-press.
This album includes a FREE cd version, that will not be sold separatly !!

A1. PANCREAS
A2. UNREST IN THE GRIME
A3. HIGH RISE
A4. CLAUSTROPHOBIA
A5. HEY HEY TRIP

B1. VICTORY
B2. ROGUE PRESSURE
B3. PUNCH
B4. NEW SUN

Pre – listening and short bio : http://www.bodybeats.be/en/artists/portion-control/

--------------------------------------------------------------------------

NUMB – The Valence Of Noise MM014

All their hard to find compilation tracks for the first time compiled on one album.
In a collectors limited edition of 500 hand-numbered vinyl copies , no re-press.
This album includes a FREE cd version that will not be sold separatly !!

A1. SHITHAMMER (dread & bled mix)
A2. EUGENE (Pickaxe mix by Pig and Andrew Burton)
A3. WON'T YOU BE MY NEIGHBOR (theme from Mr. Roger's Neighborhood)
A4. BLOOD ( crash and burn edit )

B1. HALF – LIFE
B2. BLIND (hyper dilated mix)
B3. SUSPIRIA
B4. STATIK

Pre – listening and short bio : http://www.bodybeats.be/en/numb/

Backcatalogue and/or available from MINIMAL MAXIMAL :
MM012LP CLOSE CIRCUIT CONNECTION II - Various Wave/ Electro artists
MM011EP SECTION 25 – Invicta Max.
MM010LP FRONT 242 – Transmission SE 91. (Sold Out)
MM009LP THE NEON JUDGEMENT – We never said you're no good.
MM008LP PARADE GROUND - The 15th Floor.
MM007LP A SPLIT SECOND – Stained Impressions. (Sold Out)
MM006LP PORTRAIT BIZARRE – A New Day.
MM005DLP VITA NOCTIS – Against The Rule.
MM004LP CLOSE CIRCUIT CONNECTION – Various Belgian Wave/Electro artists. (Sold Out)
MM003LP ABSOLUTE BODY CONTROL – Mindless Intrusion. (Sold Out)
MM002LP SHADOWS IN THE DARK – Various Belgian wave/electro artists. (Sold Out)
MM001LP ABSOLUTE BODY CONTROL – Wind(Re)Wind. (Sold Out)
PORTION CONTROL (UK)
[permalink]
---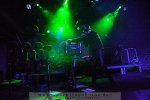 Concert review: The Juggernauts + Front 242 @ Matrix (04.02.2014)
17 February 2014 16:59
---
"Pounding beats, monumental synth sequences, a vigorous background and strong shouting vocals create an electronic cocktail in the typical Belgian old-school style. A way of making music, BORG as a live member of The Klinik, is very familiar with. The danceable aggression that arises in this sound mixture is presented by the two musicians with a large dose of coolness. With helmet and dark goggles BORG and Glenn seem to embody the comic villain With the same name. The audience felt well entertained and started to dance. The Juggernauts did a good job warming EBM crowd up and getting them to move their bodies." (translated from http://www.sparklingphotos.de)
More pictures here!
Read the full (German) review here!
www.sparklingphotos.de/concert-reviews-mainmenu-128/4527-konzertbericht-2014-front-242-the-juggernauts-bochum-matrix-tour-fotos-review
THE JUGGERNAUTS (B)
[permalink]
---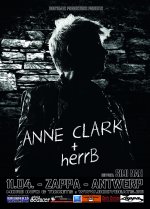 ANNE CLARK featuring herrB (UK/D) + Support: SIMI NAH (B) @ Zappa
05 February 2014 14:47
---
We are extremely proud to announce you:
ANNE CLARK featuring herrB (UK/D) - Support: SIMI NAH (B)
Anne Clark gets back to her roots for "live" shows in 2014, with her new electro duo project in collaboration with German musician and producer herrB. The show will include classic Anne Clark hits from the 80s such as "Sleeper in Metropolis," "Our Darkness," "Wallies," "Hope Road," and others, as well as material from her current ep Fairytales from the Underground and upcoming ep Life Wires.

Live performances will also feature an amazing light and visuals element by light designer Rick Kay (Alphaville) who also provided the mesmerising light show for Anne's 2009 performance at the Sinner´s Day Festival.

After touring with her band for the last 13 years and selling out venue capacites from 500 to over 1000 across Europe, Anne Clark is getting back to the electro duo line-up which made her famous. With the release of "Sleeper in Metropolis" (1983) and "Our Darkness" (1984), Anne Clark hooked a generation with her unique spoken word accompanied by danceable electro grooves. This sound and style became a staple of wave and EBM DJ sets across the world and remains a mainstay to this day.

This live show features Anne Clark on vocals accompanied by herrB´s 80's influenced but totally current danceable electro tracks.

Official Anne Clark YouTube Channel:
http://www.youtube.com/user/AnneClarkOfficial

Fairytales from the Underground Soundcloud Link:
https://soundcloud.com/anneclark/anne-clark-herrb-fairytales

Anne Clark is bringing electro back to audiences who have loved and audiences who have not yet discovered Anne Clark and electronic dance music.

+ NEW WAVE CLUB CLASS-X PARTY & More + with DJ BORG

Timetable
20:00 Doors
20:25 Simi Nah
21:30 Anne Clark
23:00 Afterparty beats with DJ BORG
03:00 curfew

Tickets:
http://www.bodybeats.be/
www.facebook.com/events/202602349944295
[permalink]
---